Free Daily Delivery
Within a 10-mile radius.
Gift Shop
Check out our extensive selection!
Adult Foster Care
Assisting with elderly parent care is our specialty.
Locally Owned
Serving Clio, MI and more since 2013.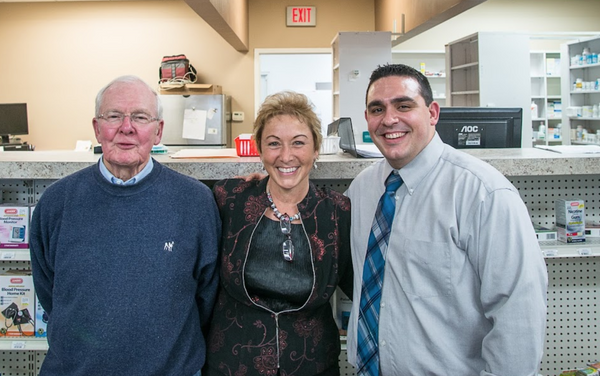 Our Family Pharmacy is a locally-owned community pharmacy dedicated to honoring Bernie Borden's legacy of caring for the people of Clio and our surrounding communities. We've been providing outstanding customer service at an affordable price since 2013, proudly serving Clio, Birch Run, Millington, Otisville, Lakeville, Mt. Morris Township, Flushing, Montrose, Burt, Frankenmuth, Vienna Township, Thetford Township, and the neighboring areas. We are your one-stop shop for all your pharmacy and medical needs, and have home decor and gifts for all occasions! At Our Family Pharmacy, you can count on personal attention provided by our caring, professional staff. Familiar Faces, People You Can Trust, Stay Healthy With Us!
Kyle Brotherton, PharmD/RPh